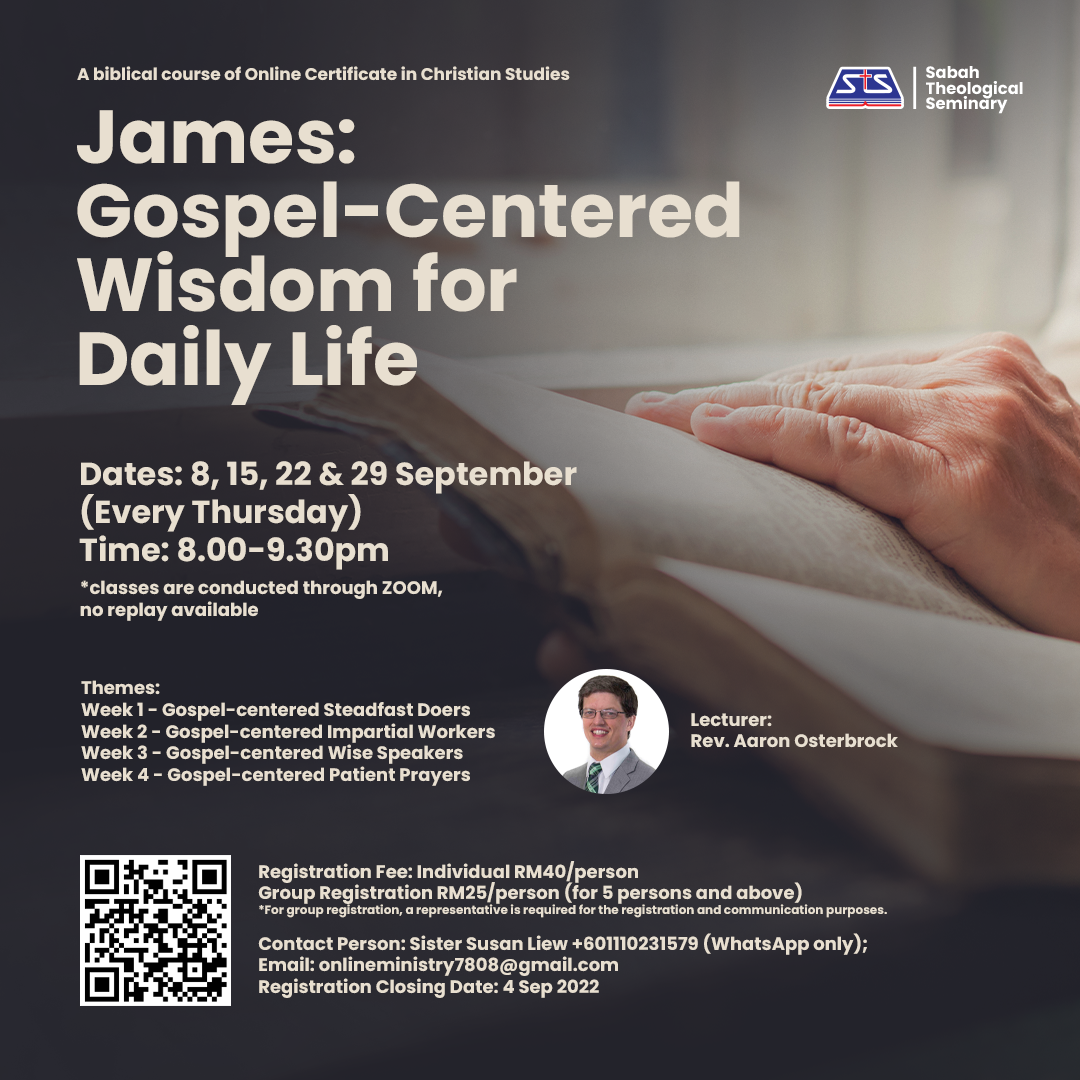 Have you ever heard a sermon and thought, "So what? How does that affect my daily life?" You were left searching for the application. The Epistle of James is big on application, answering the question, "What does living out the Gospel look like?" Even though James is immensely practical, he shows how these applications are rooted in a Christ-centered theology. In this four-week course, expect to be challenged by the ways James calls us to a higher standard of Christ-like living within the context of a Christ-centered community.
Registration Form: https://forms.gle/y461uEeHW5bXFSA56
Registration Closing Date: 4 Sep 2022
Registration Fee: Individual RM40/person; Group Registration RM25/person (for 5 persons and above)
*For group registration, a representative is required for the registration and communication purposes.
For more information, please visit the registration form: https://forms.gle/y461uEeHW5bXFSA56