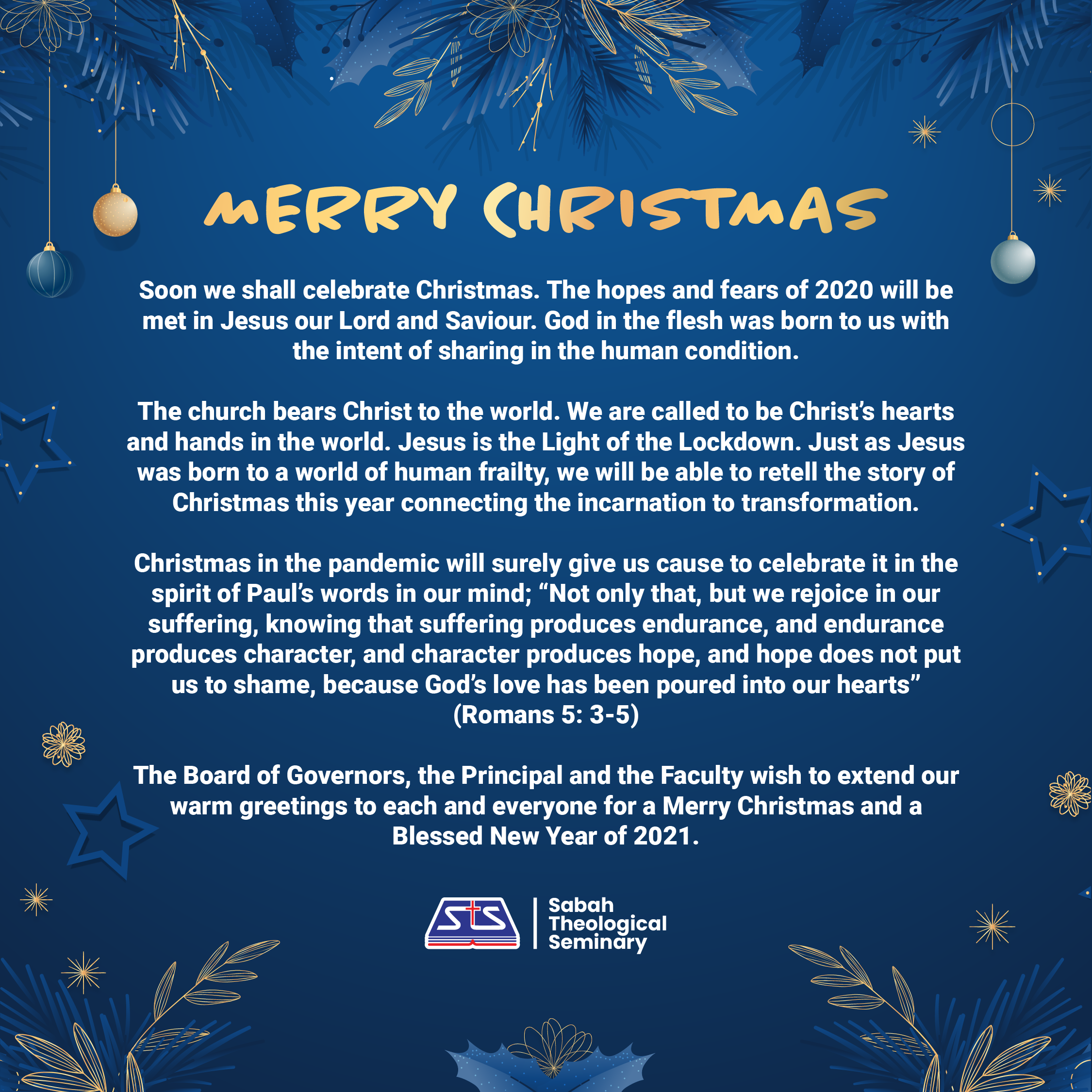 Soon we shall celebrate Christmas. The hopes and fears of 2020 will be met in Jesus our Lord and Saviour. God in the flesh was born to us with the intent of sharing in the human condition.
The church bears Christ to the world. We are called to be Christ's hearts and hands in the world. Jesus is the Light of the Lockdown. Just as Jesus was born to a world of human frailty, we will be able to retell the story of Christmas this year connecting the incarnation to transformation.
Christmas in the pandemic will surely give us cause to celebrate it in the spirit of Paul's words in our mind; "Not only that, but we rejoice in our suffering, knowing that suffering produces endurance, and endurance produces character, and character produces hope, and hope does not put us to shame, because God's love has been poured into our hearts" (Romans 5: 3-5)
The Board of Governors, the Principal  and the Faculty  wish to extend our warm greetings to each and everyone for a Merry Christmas and a Blessed New Year of 2021.