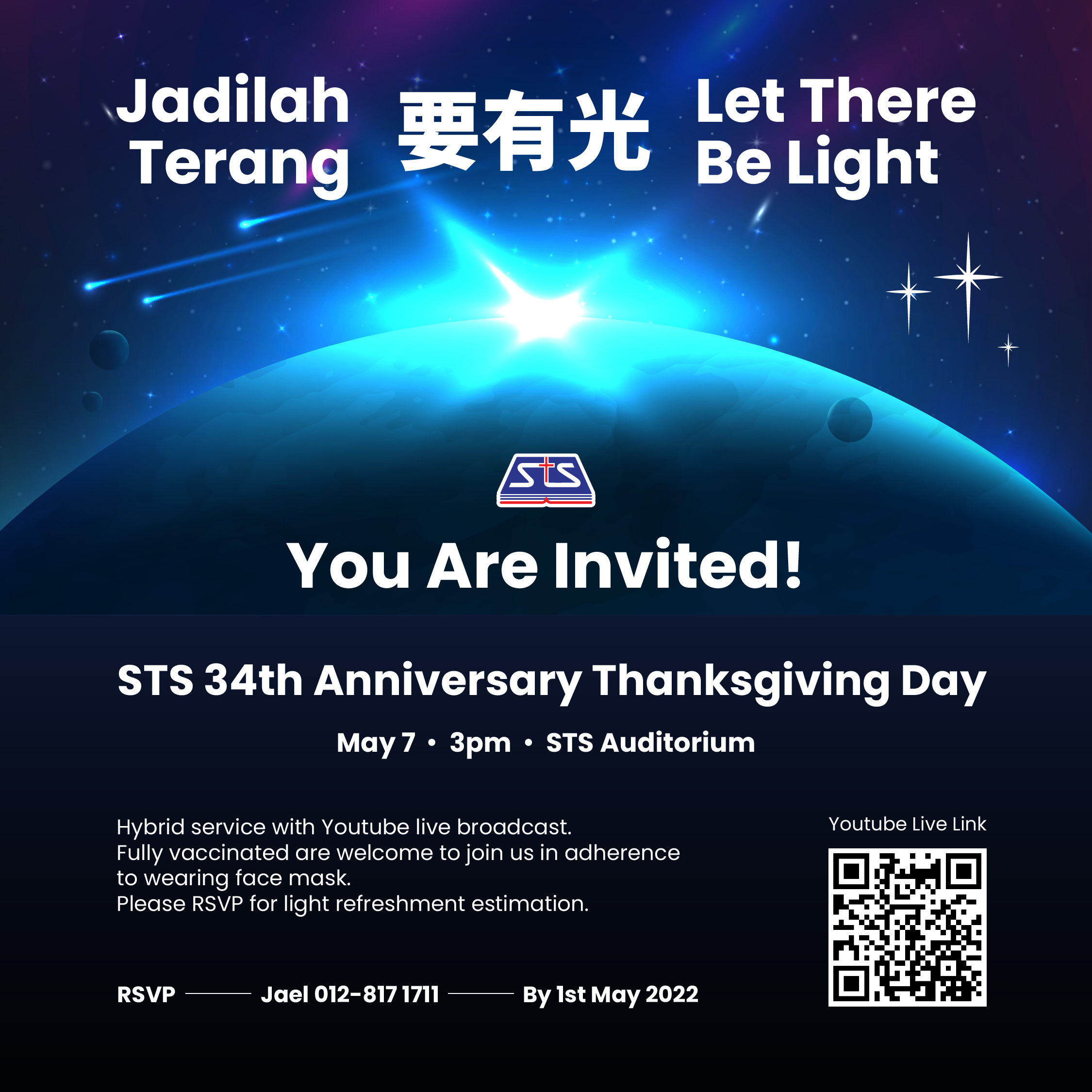 We take great pleasure to invite you to STS' 34th Anniversary Thanksgiving Service dated 7th May 2022, 3.00pm at the Seminary Auditorium.
Under the government new SOP, fully vaccinated individuals are welcomed to join us since there is no limit to seating capacity, but adherence to wearing face mask.
Please RSVP with Jael Tang (012-8171711) by 1st May 2022. This will enable us to estimate the number of attendance and prepare light meals for everybody after the Thanksgiving Service.
This is also a hybrid service with a Youtube Live stream at https://www.youtube.com/watch?v=2EKHXxv2CYg but we'd love to see you here next week!