Diploma In Christian Counselling
Diploma In Christian Counselling (DipCC)
This is to equip pastors, leaders or other Christians designated to help those who need some aspect of counselling.
Admission Requirements:
A baptised church member, 19 years of age or above, with sound mental health, proven learning ability and good interpersonal skills, actively committed to church ministry.
Form 5 (SPM), O level Grade III and above. After 2001, 6 passes including Bahasa Malaysia, with at least 3 credits, in one exam.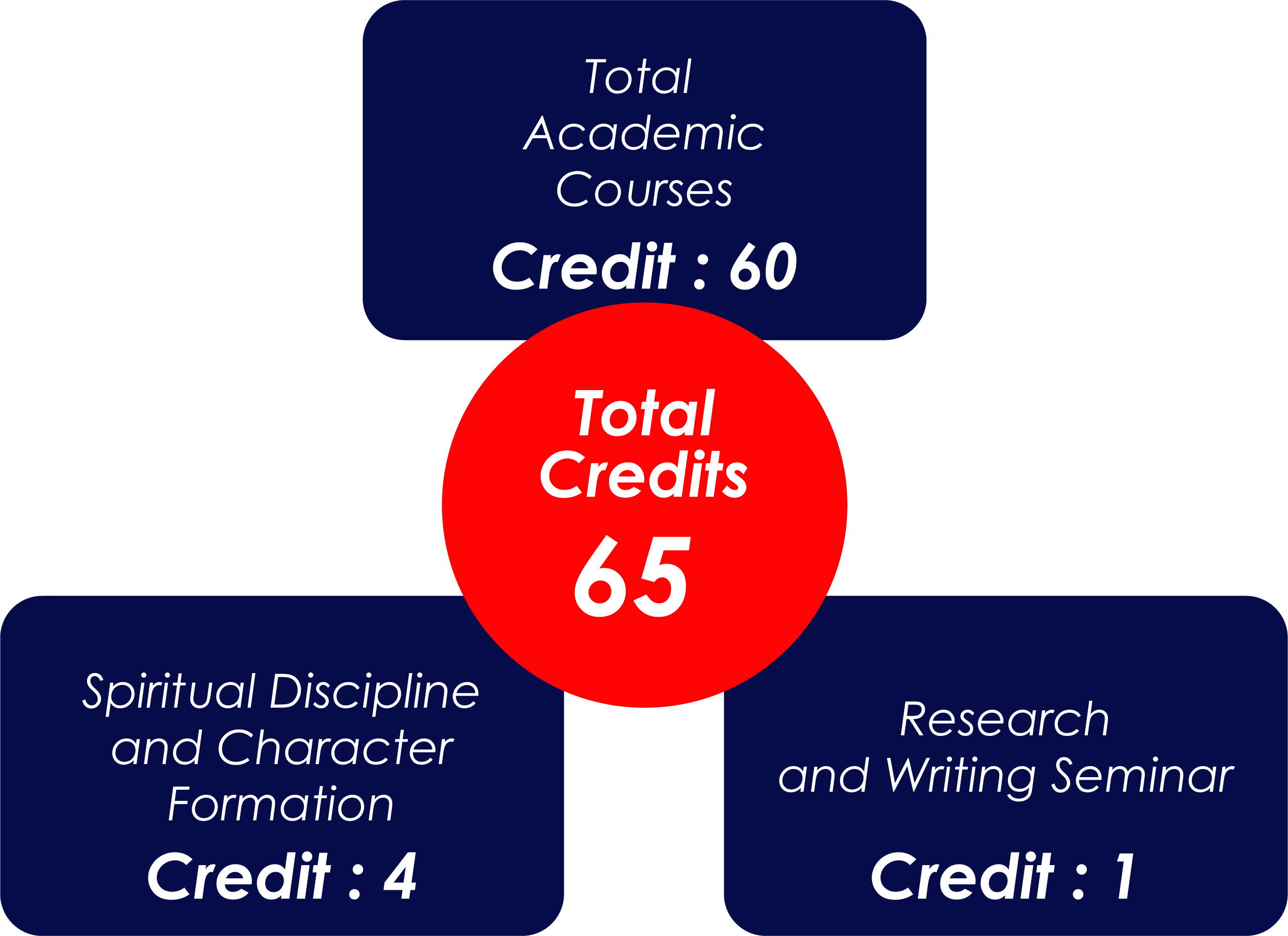 General Education
12
CCO1040
Introduction to Psychology
3
SOC1030
Social Concerns/Social Work and Ministry
3
CCO1030
Personal Growth
3
CCO1070
Human Development
3
Bible & Theology
18
OLT1015
OT Survey 1
3
OLT1016
OT Survey 2
3
NET1015
NT Survey 1
3
NET1016
NT Survey 2
3
THE1020
Theology 1
3
THE1021
Theology 2
3
Applied Theology
30
CCO1010
Introduction to Counselling
3
CCO1011
Counselling Skills
3
CCO2010
Group Counselling
3
CCO1020
Counselling Theories
3
CCO3020
Christian Ethics and Counselling Practices
3
CCO3041
Integration of Spirituality and Counselling Practices
3
CCO2080
Interpersonal Relationship
3
CCO2020
Premarital Counselling
3
CCO1060
Practicum 1
3
CCO2030
Practicum 2
3
Non-GPA
5
PAS…
Spiritual Discipline and Character Formation
4
SEM1011
Research and Writing Seminar
1